The mountains require dedication and help to stay connected to real things.
We are located in an uncontaminated area in Valle di Ledro, surrounded by woods and meadows. We have decided to certify all our organic products, respecting environmental sustainability, animal welfare, protecting our land, the environment and nature.
Besides raspberries, blueberries, currants, and blackberries, we also grow medicinal plants; our production includes jams, syrups and natural cosmetic products for cleaning and skin care.
You will have the opportunity to visit the garden of medicinal herbs with its small pond: a unique experience, to learn everything about the ingredients behind our products.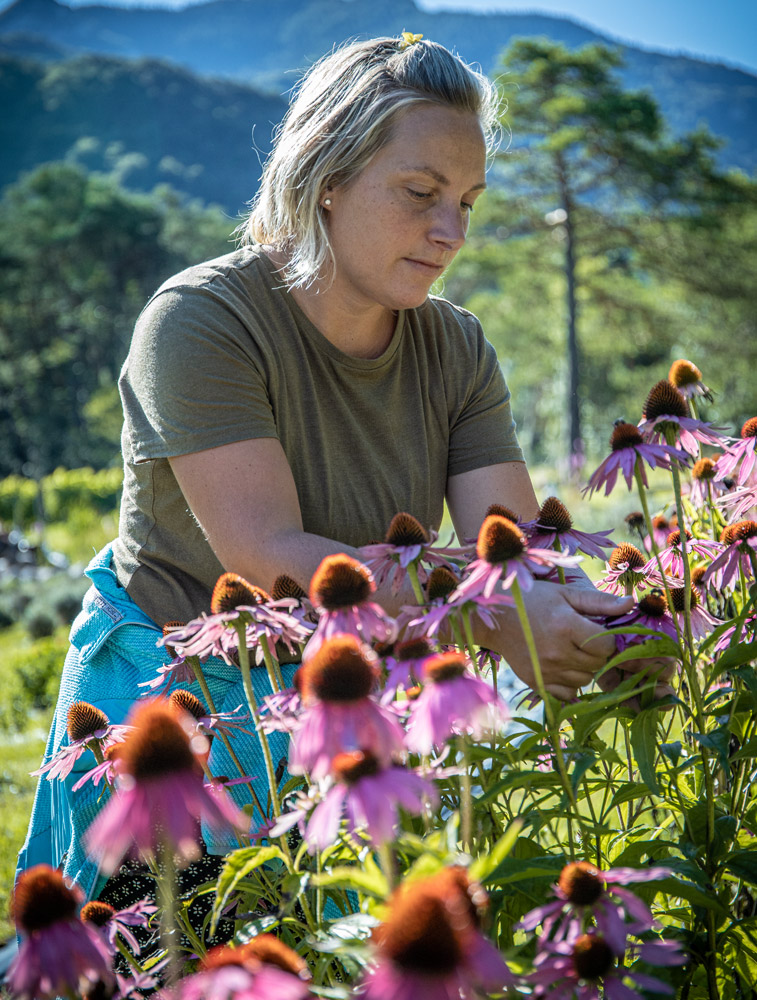 ---
Organic farming
Agriculture based on the elimination of all chemicals, pesticides, fungicides or non-natural fertilizers. To obtain a certification, production areas must be regularly inspected by an accredited organization. Organic farming requires commitment, dedication and knowledge.
---
Biodynamic farming
Biodynamic agriculture is a branch of organic farming based on the work of Rudolph Steiner, founder of anthroposophy in 1920: the soil is considered as a living entity and the farmer is committed to promoting its life by working this system created by nature in the least impactful.