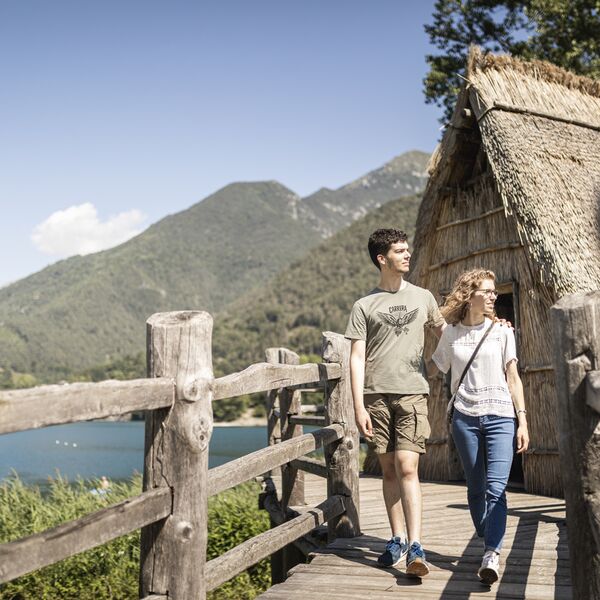 Lake Ledro Pile-dwelling Museum
The Lake Ledro Pile-dwelling Museum offers visitors a chance to explore Bronze Age daily life, thanks to reconstructions and the original remains of a pile-dwelling village (2200-1350 BC) found on the eastern shore of the lake and declared a UNESCO World Heritage Site in 2011.
After thousands of years, the Ledro pile-dwelling remains were rediscovered in the autumn of 1929, when the level of the lake was lowered due to the works of the hydroelectric plant under construction in Riva del Garda.
More than ten thousand poles emerged from the surface of the southern shore of the lake, testimony to one of the largest prehistoric settlements discovered in Italy until then, and still today one of the biggest in Europe.
The museum exhibits part of the refined handicrafts of the pile-dwelling village, one of the most important in the Alps. Four huts, complete with furnishings and fittings, have been reconstructed to show a cross-section of prehistoric daily life, allowing visitors to get a hands-on glimpse of how our ancestors lived.
The museum's new layout has removed all borders and obligatory routes, in favour of a dynamic, transparent, light, direct, immediate, spectacular and inclusive design.