"Good and healthy dishes, because we are what we eat"
We use and serve vegetables and ingredients of the day. We aim to reduce leftovers, offering quality, sustainable and seasonal food. Every day, with creativity and passion, we turn the fresh ingredients of our the farm and other strictly organic realities.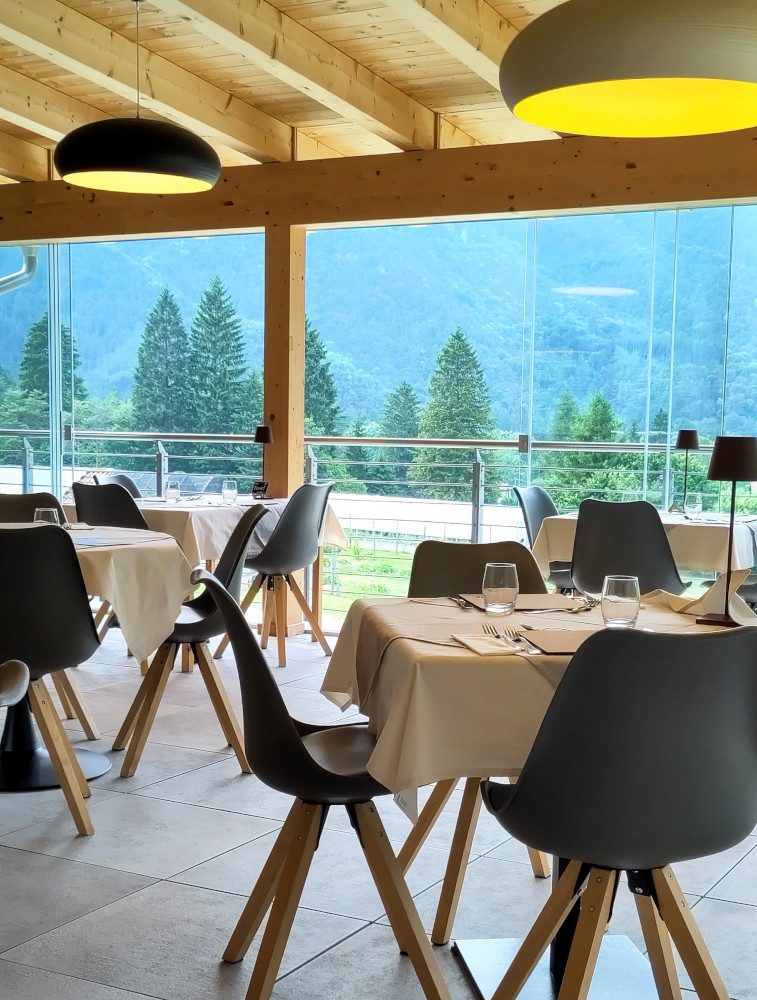 At the Bioristoro it is possible to taste simple and natural ingredients.
At our organic bistro you can enjoy simple and natural ingredients for a snack or for a relaxing appetizer, or buy the company products, always surrounded by the green of nature. For our dishes we use vegetables from our garden, medicinal herbs and fresh wild berries, with the addition of wild herbs picked on the mountains that surround us.
In addition to the syrups made with our berries and herbs, it is possible to taste our purity herbal tea with herbs from the medicinal herbs garden. Every day Elisa prepares focaccia, muffins, yogurt, fragrant cakes with wild berries and herbs from our organic and biodynamic production.
And last, but definitely not least, you can taste and buy the wine of the mountain vineyard "Puro", our still wine, and the "Casarino", the first sparkling wine of Valle di Ledro